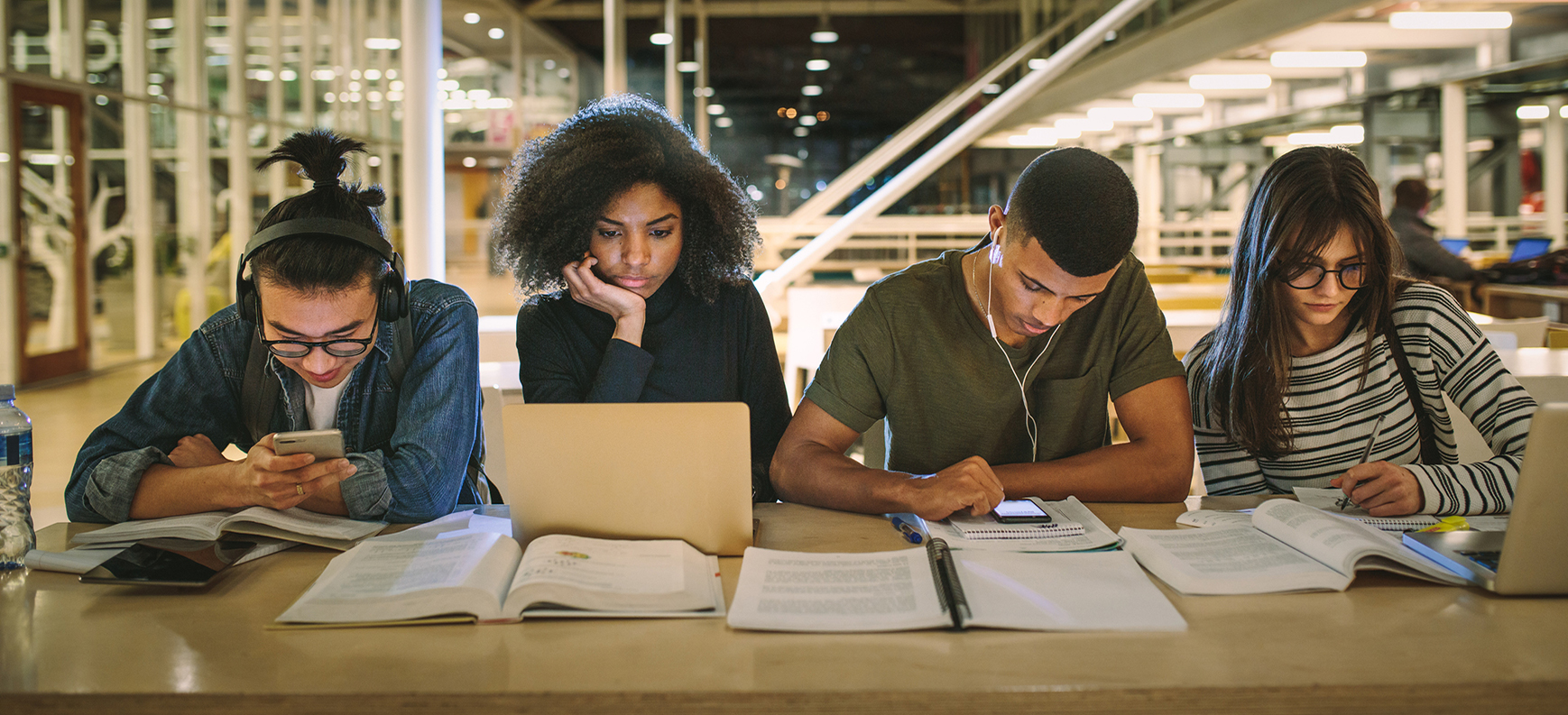 What are Open Educational Resources (OER)?
OER are teaching, learning, and research resources that reside in the public domain or have been released under an intellectual property license that permits their free use and repurposing by others. OER include full courses, course materials, modules, textbooks, streaming videos, tests, software, and any other tools, materials, or techniques used to support access to knowledge. (William and Flora Hewlett Foundation: https://www.hewlett.org/strategy/open-educational-resources/) 
Minnesota State promotes textbook affordability for students at Minnesota State colleges and universities by supporting and facilitating the adoption of open, low-cost, high-quality materials. We strive to do through faculty development, adequate resources, and grants. 
What can students do?
Join or form a student body organization to advocate for textbook affordability solutions.
Ask your professors if they know about or would be willing to use OER.
Learn more about Z-Degrees (zero textbook cost degrees) available below.
Read more about OER at Minnesota State on the ASA Newsletter. 
Follow us on Twitter @MinnStateOER #MinnStateOER.
How can OER help Minnesota State students?
Each year Minnesota State conducts a survey to gather data related to the cost-saving effects of open educational resources. This data is then shared in aggregate with partners at the University of Minnesota's Open Textbook Network. Minnesota State faculty who used OER in academic year 2019 are encouraged to take the 2019 OER Cost Savings Survey.
Minnesota State students in 2017 saved $751,120.
Minnesota State students in 2018 saved $1,083,767.
Minnesota State students in 2019 saved $1,283,600.
Student Guide to OER (pdf)
Coming soon - Students will have the ability to search for courses that offer no or low-cost textbooks while registering for courses.

What are Z-Degrees?
A Z-Degree is a zero-textbook-cost associate's degree.

A Z-Degree course exclusively uses one or more of the following: 
Open Educational Resources (OER)
Open Textbooks  
Zero Cost Materials
The following Minnesota State institutions have begun offering zero-textbook cost degrees (Z-Degrees):
Z-Degree Project
Back​ground
The State of Minnesota 91st Legislature passed Senate File 2415 in the spring 2019 session. This bill includes the following directive for the Minnesota State colleges and universities system:
Three additional colleges must offer the opportunity to earn a Z-Degree by the academic year 2020-2021. A college's course offerings for its Z-Degree program must include at least two distinct courses in each transfer curriculum goal area and at least enough credits in each transfer curriculum goal area to complete the transfer curriculum package. (SF24​15)
Find additional news and updates on the Z-Degree Project on the ASA Newsletter.
Contact
Tim Anderson, Ed.D, MBA
tim.anderson@minnstate.edu
The following six colleges have received up to $100,000 to meet an ambitious goal directed by the State of Minnesota 91st Legislature (SF24​15) to offer a Z-Degree on each of their campuses by the 2020-2021 academic year:
Anoka-Ramsey Community College
Century College
Lake Superior College
Mesabi Range College
Minneapolis College
Northland Community and Technical College
The following four colleges are making great progress with open educational resources on their campuses and have each been awarded $10,000 to continue their momentum:
Central Lakes College
Hibbing Community College
Inver Hills Community College
Minnesota West Community and Technical College
Resources for Faculty and Staff
If required, log into SharePoint using your StarID@MinnState.edu.
Opendora is 

the digital archive for OER textbooks and materials, allowing Minnesota State faculty and librarians to load, access, and share licensed OER.​

OER Community Site uses SharePoint to provide Minnesota State employees interested in OER a place to start and join discussions, collaborate on files, view glossary and FAQs related to OER, locate Creative Commons licensing experts, create and manage lists of resources, find Quickstart Guides for common disciplines.
OER Events for faculty and staff can be found on the Network for Educational Development events calendar.