To support and enhance employee success, Minnesota State offers many leadership, faculty, and staff professional development opportunities at both the campus and system level.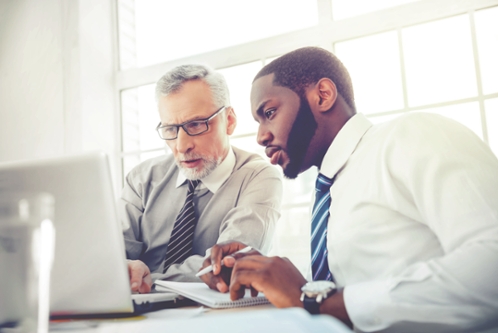 Minnesota State is committed to developing its own leaders, as well as attracting top talent from diverse and national pools. We have several internal leadership development programs for supervisors, mid-level leaders, and executives, including:
Supervisory training, both online and in-person
Orientation and professional coaching for new administrators
Development resources for academic deans
Leadership academy to develop mid-level leaders
Executive leadership program
There are many opportunities available to Minnesota State employees to enhance their job skills and develop their careers. New employees are provided with information to help them:
Understand their role and responsibilities as a state employee;
Perform their role safely; and
Be a part of the community at their campus and across the system.
Ongoing opportunities include:
Tuition waiver
Systemwide conferences and professional development days relating to professional fields
Job skills training, such as project management, technical systems, or diversity and inclusion
Many of our colleges and universities provide ongoing activities for faculty. In addition, Minnesota State faculty and instructional development provides a wide range of information and resources for faculty across the system, including:
Credentialing courses for faculty (both required and optional)
Teaching resources such as webinars and information to enhance classroom and online teaching
Faculty development events
For more information about faculty development and training, visit the Faculty Development section of the Academic and Student Affairs website.